Our Methods & Treatments
Laser Treatments
Health and beauty in one
This is one of the safest lasers for use in ethnic skin types, as it has no negative effects on even the darkest skin types and has no downtime. This type of laser is used in other countries to help stimulate the body to self heal, and this is the same thing it does for your skin, scars and stretch marks. It rejuvenates, detoxes and heals and rejuvenates wherever on the body it is used. This is like a true fountain of youth. We frequently have patients who, when we use this laser on the face, tell us their sinuses have cleared, or when we use it to firm the tummy , that their menstrual cramps are gone, or that their fibroids are breaking down. We use this laser and sleep very well at nights without having to worry at all about long term negative effects, and we are BIG on that..We just love to hear these reports, especially when we can see that the treated area is also being firmed, and beautified. We have even seen beneficial effects on fertility after using this laser on the tummy.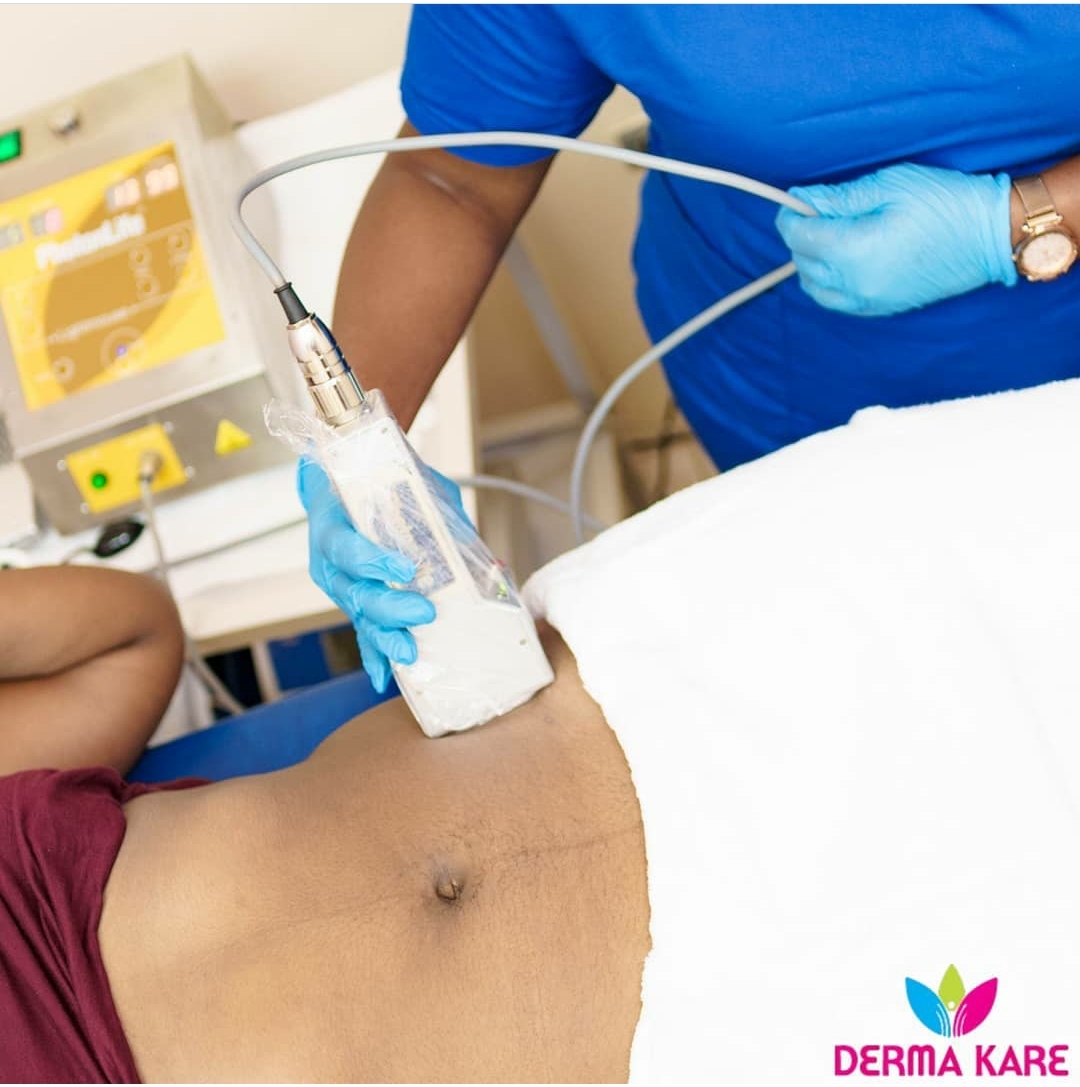 Beauty effects
When we use this technology on the face it rejuvenates from the inside out. It is great for helping to firm loose skin anywhere on the body. We combine it with Warm sculpting for cellulite treatments. We have different lasers with this safe technology for the tummy, waist, arms and legs to firm the skin. It brings glow, tightening and scar removal effects to the skin. Its also great to regrow hair after braids or glue-ins have caused hair loss and damage to the hairline.
Health effects
Scientifically it has anti-inflammatory, antiviral, scar removing, detoxifying and regenerative effects. We have seen it create miraculous effects in people with back pain and menstrual pain, and even naturally helps constipation.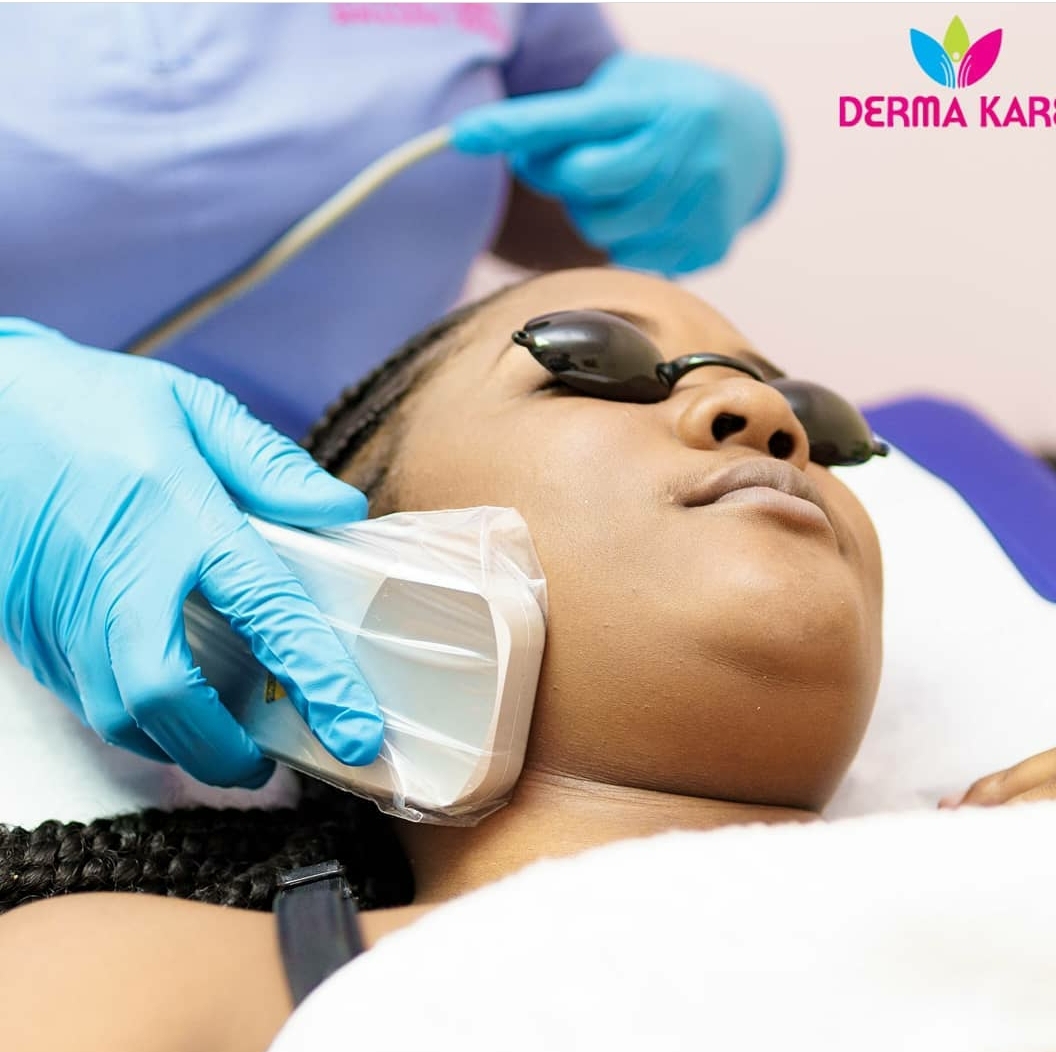 Benefits
Natural (very compatible with how body works)
Gentle (heat free, scar free, painless)
Firms any area
Rejuvenates any area
Other health benefits on body
Very good with stretch marks
Great for scars
Great for hair regrowth
Often 6-8 treatments needed
Sometimes recommended along with Collagen booster, and sometimes with microcurrent therapy (if your body needs a real anti-inflammatory boost in health too).